Welcome!
Hi Brilliant Brain!
My name is Lara Salyer, and I suffer from Creativity Incontinence. ;) If you're reading this, you are benefitting from my overflow. As a solo medical entrepreneur, running a functional medicine membership practice, I began making my own business content in 2017.
Before I knew it, I had dozens of colorful templates that helped give my business a professional and branded look.
It's a fact that
people pay attention to appearance.
When you have professional business content, this gives a sense of trust and competency.
Each template comes in downloadable PDF with a URL that links to the editable template in Canva so you can change colors, add text and align with your brand! This is the perfect task for your Virtual Assistant! In a matter of a few hours, they can have all content personalized to your business!
The following video is filmed to instruct you how to edit the infographics in my other courses, but the same information applies when editing these business templates. Enjoy!
Thank you for coloring outside the lines!
-Lara Salyer
P.S. -- if you have any further suggestions or comments, please email me at [email protected]!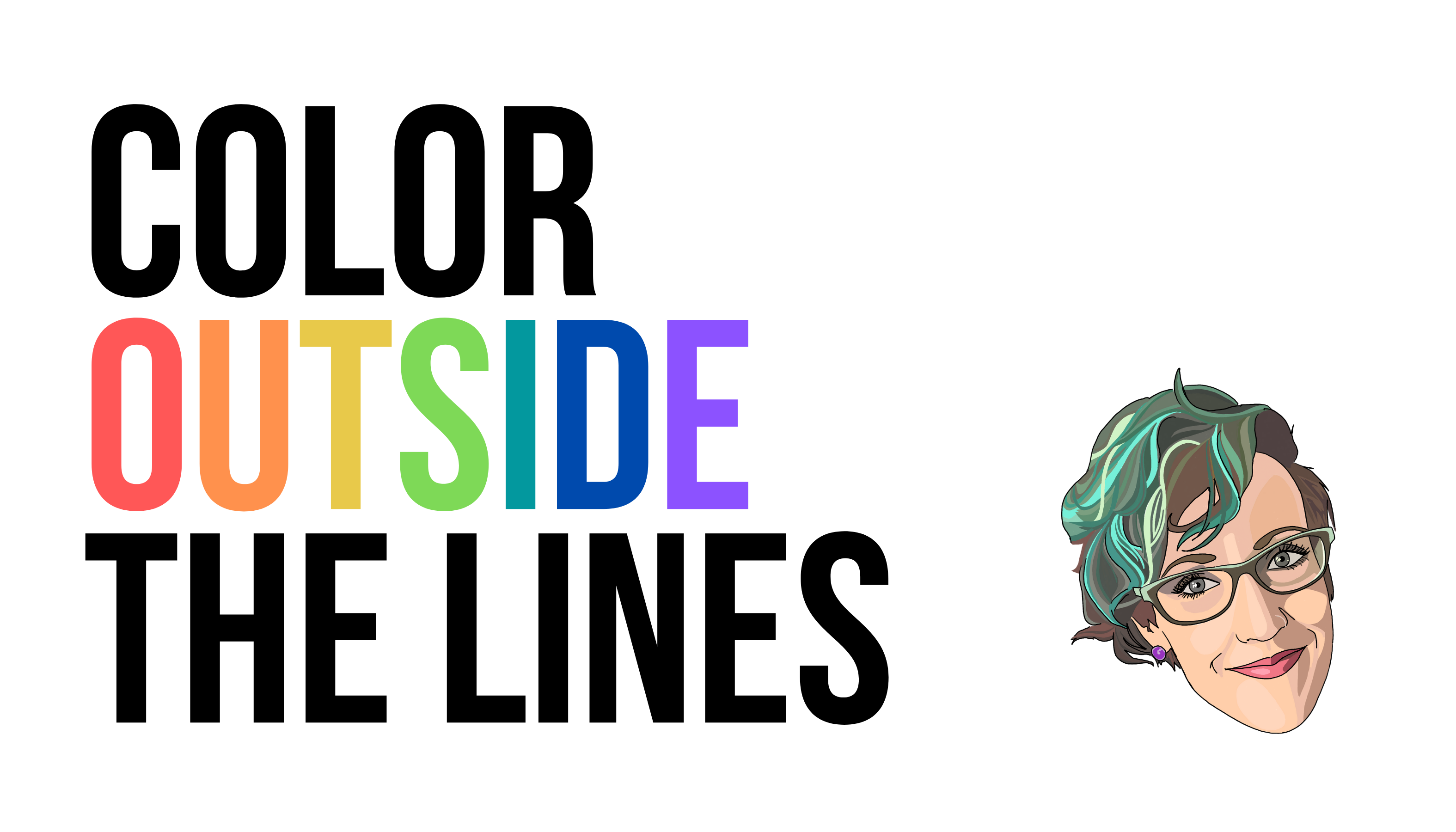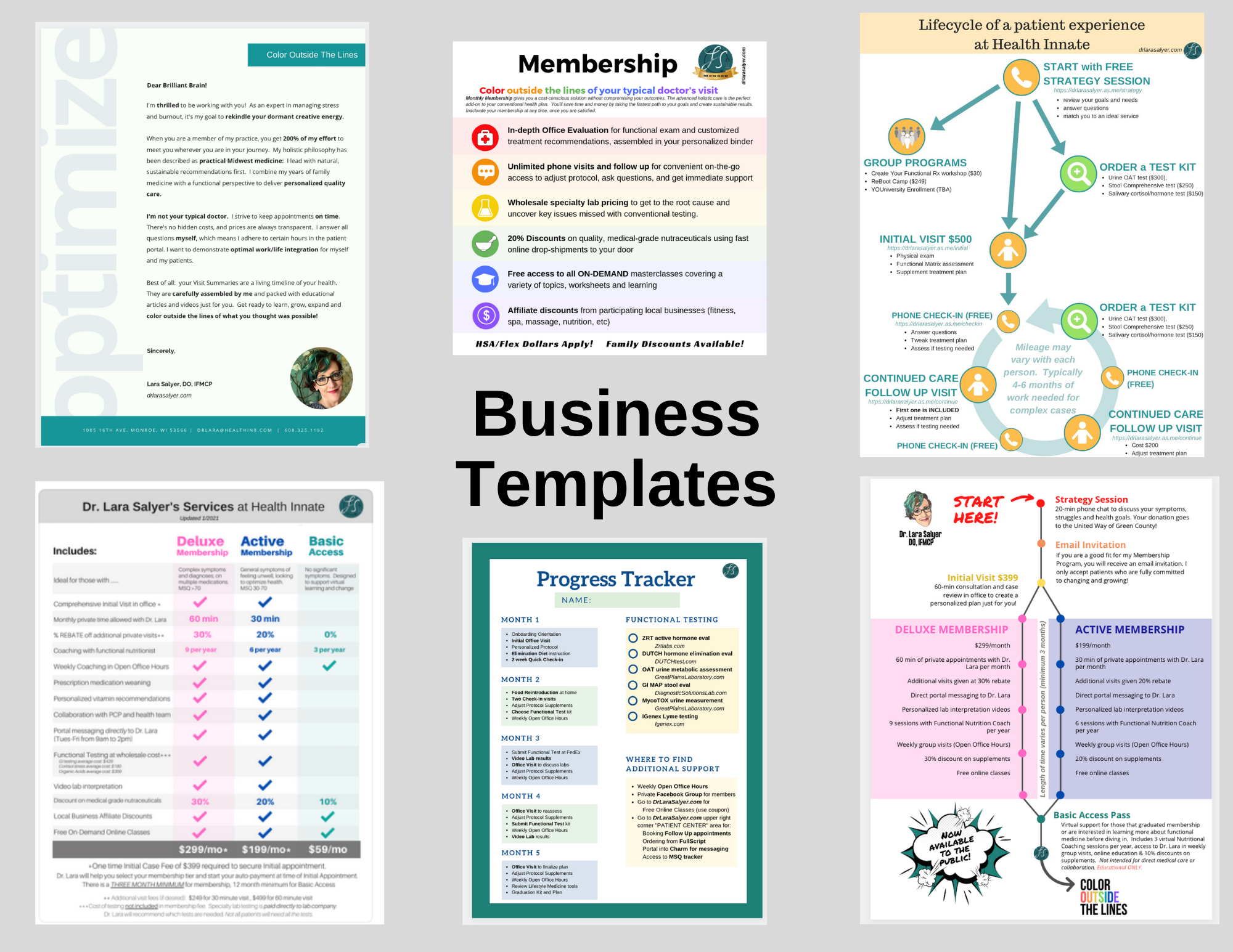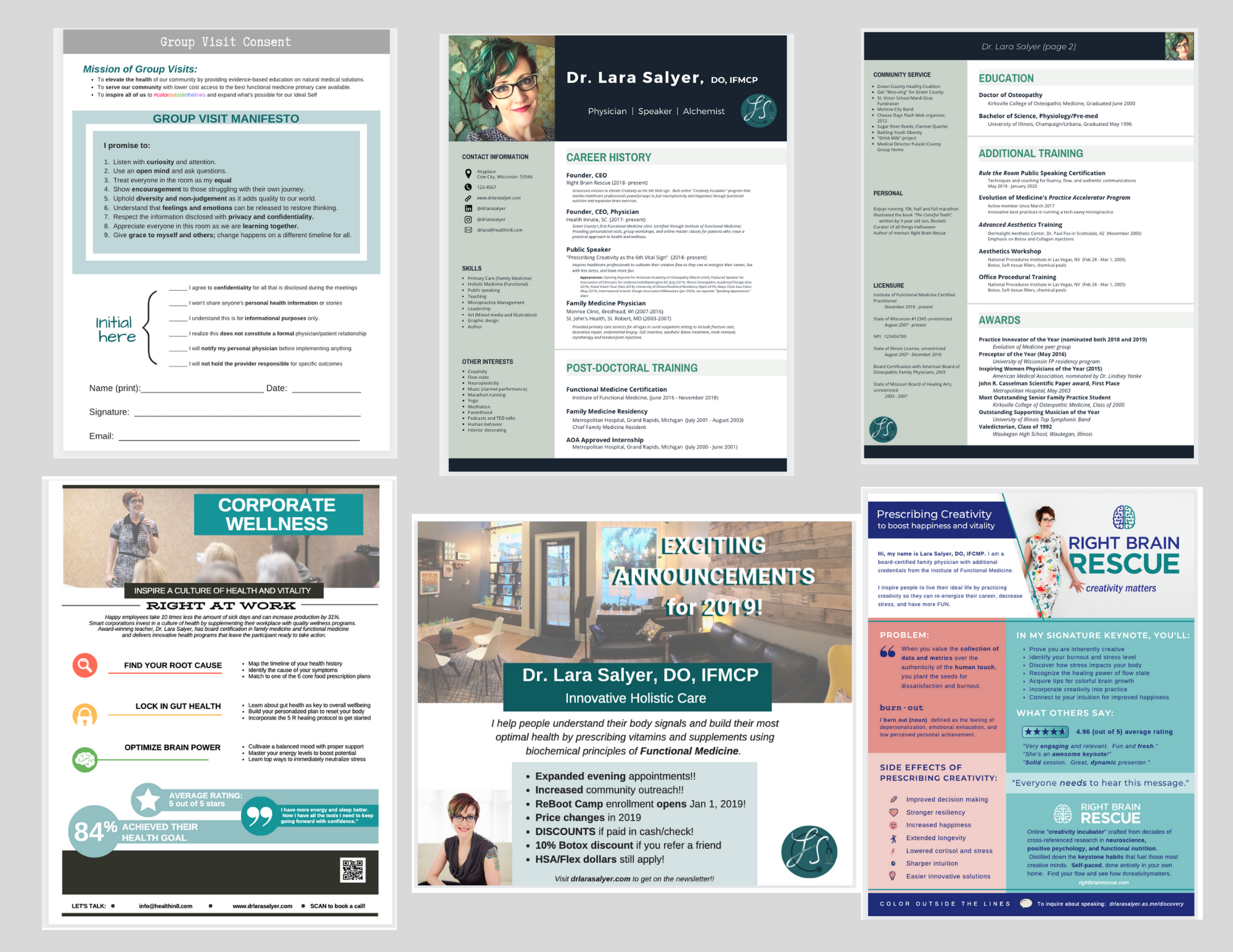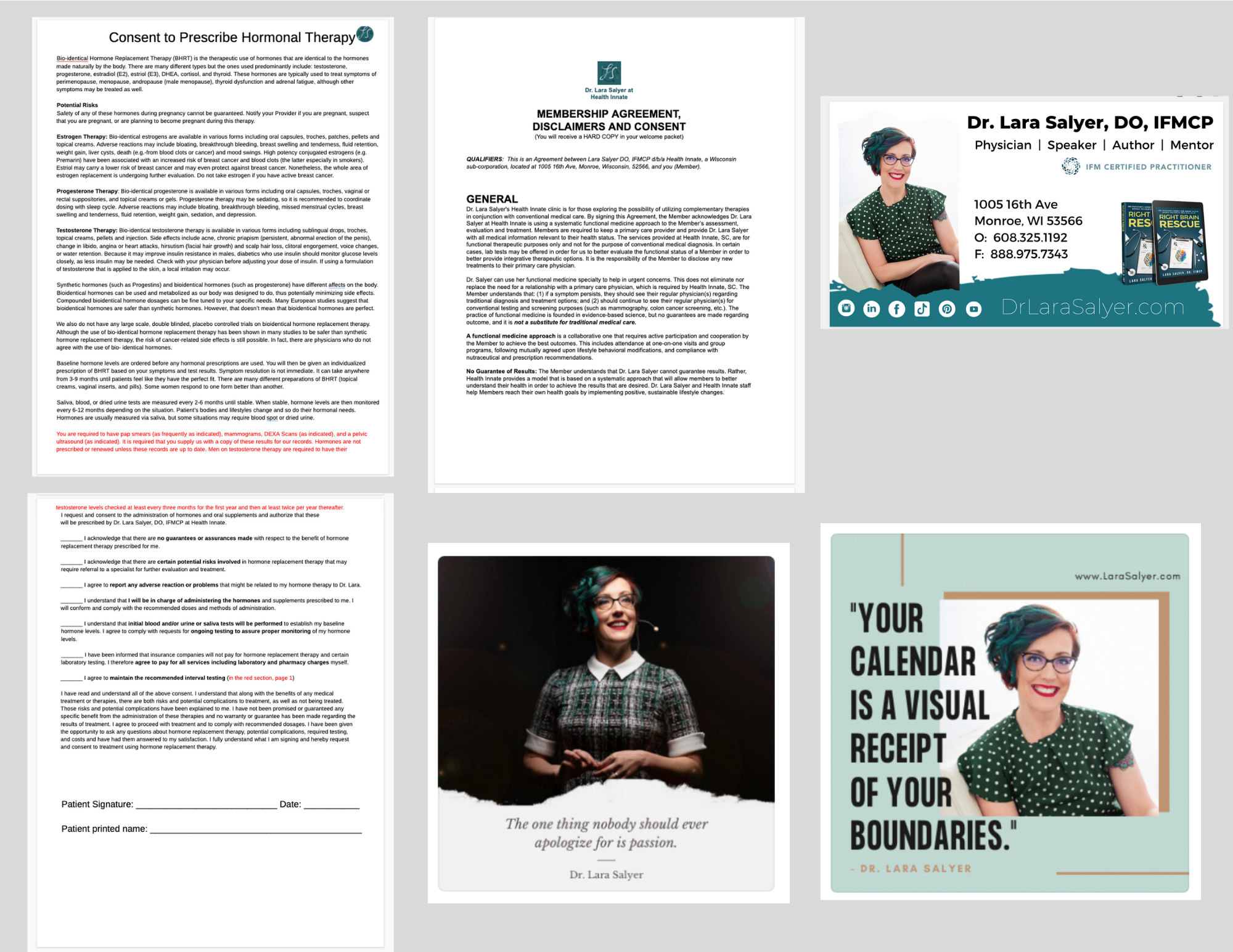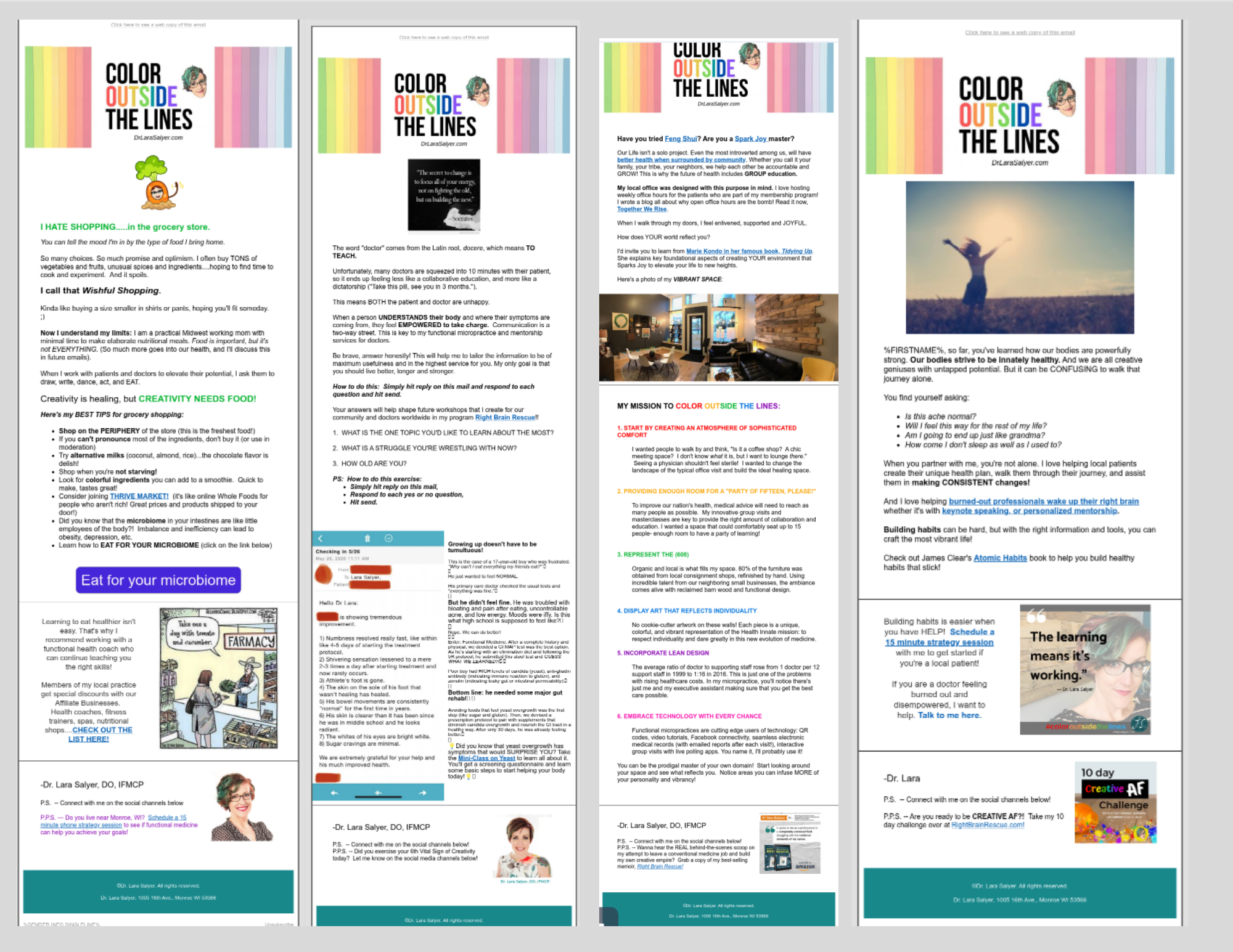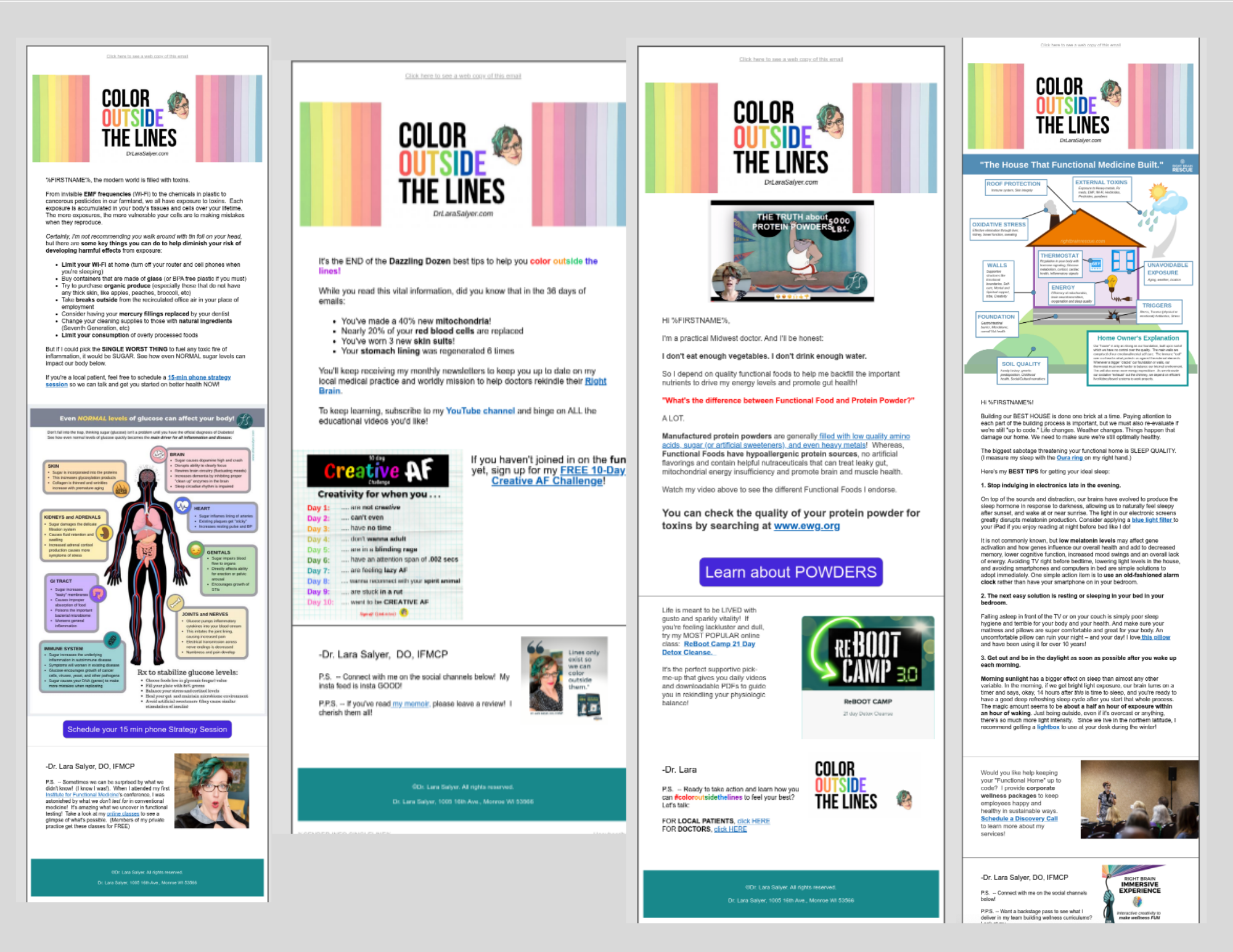 Complete and Continue