Where the magic starts...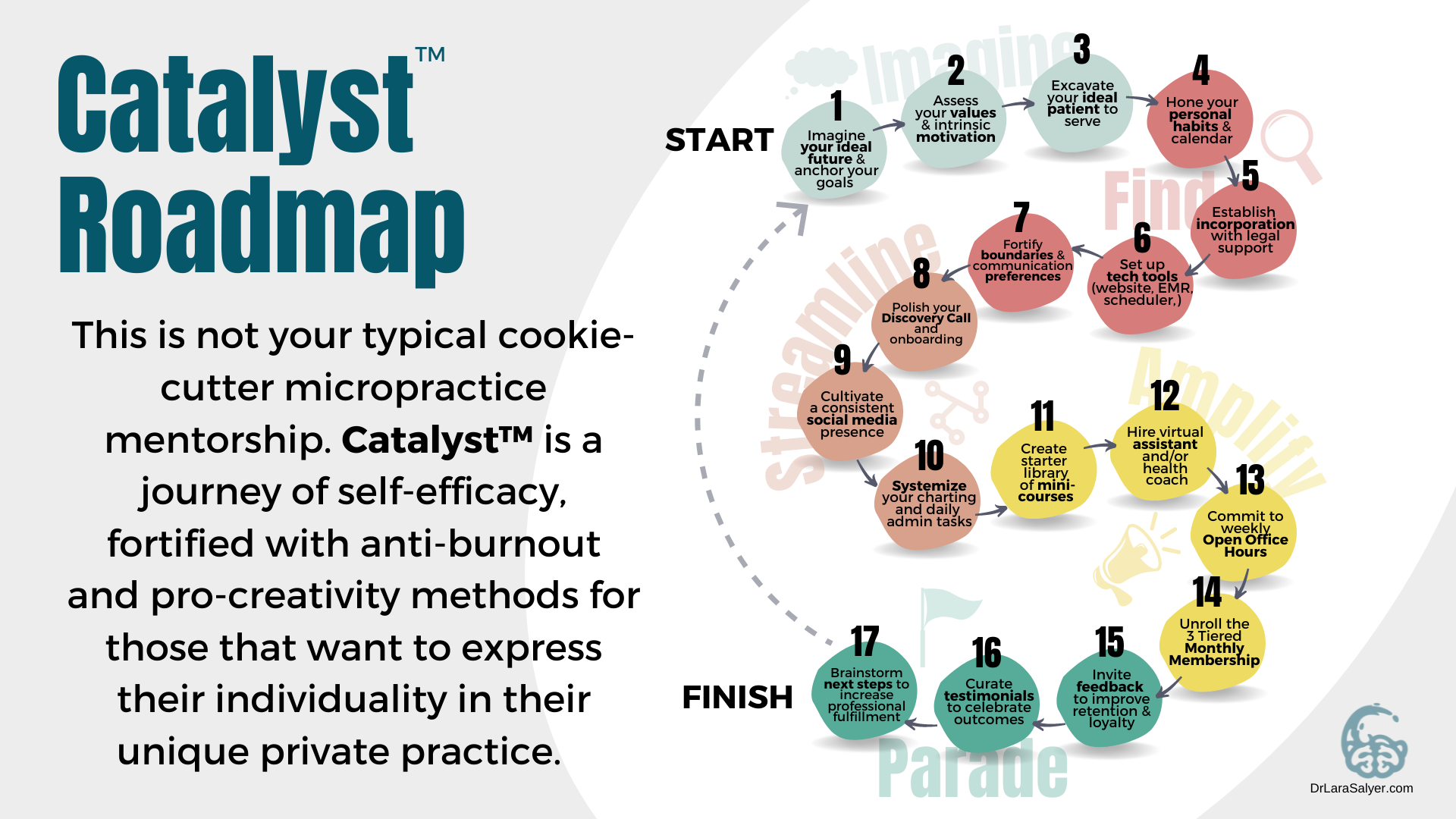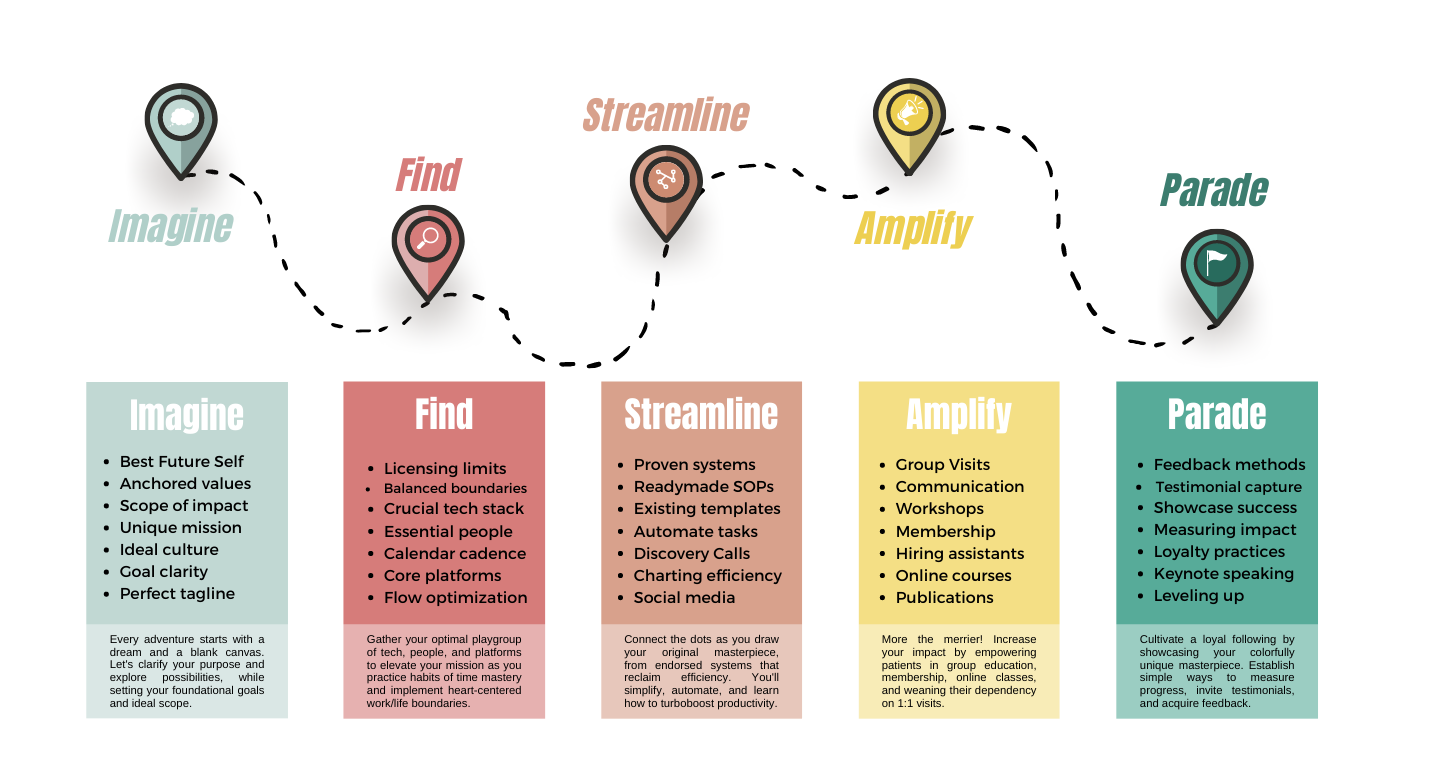 Hi! My name is Lara Salyer.
I was shocked to discover myself struggling with burnout 15 years into my career as an employed rural family medicine physician. (I even wrote a bestselling memoir about it)
I resigned from my employed position and opened my private functional medicine practice in 2017. I quickly realized that burnout can happen in any type of setting.
I saw witnessed heart-centered practitioners in their holistic practices, hemorrhaging time and money, as they overworked and overstressed about delivering personalized medical care.
I was determined to create a new way to practice medicine without sacrificing your soul, so I started streamlining my own methods into a membership-style practice with fair and equitable pricing, group visits, and thoughtful attention to smart use of technology.
Fast forward to now and I'm helping hundreds of practitioners from across the globe like yourself catalyze their independent medical practice based on proven systems and flow.
I use my certification from the Institute for Functional Medicine and The Flow Research Collective's High Flow Leadership Academy to guide you in excavating your optimal self.
I believe that it's possible to
have a medical practice

that feels like home

infuse flow into your

daily tasks and enjoy your career

turbo-boost your

efficiency with the right systems

set empathetic and firm

boundaries with patients

leverage creativity to

enhance patient adherence and success

attract the right patient

without a masters degree

in marketing

burnout quickly, unless you have

the right support in place
Enjoy a mini-sample of some of the top lessons I use in my Catalyst Mentorship!
To your inner catalyst,
-Lara
P.S. -- Let's chat on a Discovery Call so I can help you with your top questions
P.P.S. -- Schedule a mini-sample session where we work together for 30 minutes on Zoom and I'll catalyze your next steps in your own personal Action Plan!
Complete and Continue