Earn 10.0 hours of AMA PRA Category 1 CME Credit(s)™
Catalyst Reclamation™ will help you leverage the neuroscience of creative flow to rekindle your spark and find your joy again! CLICK TO LEARN MORE: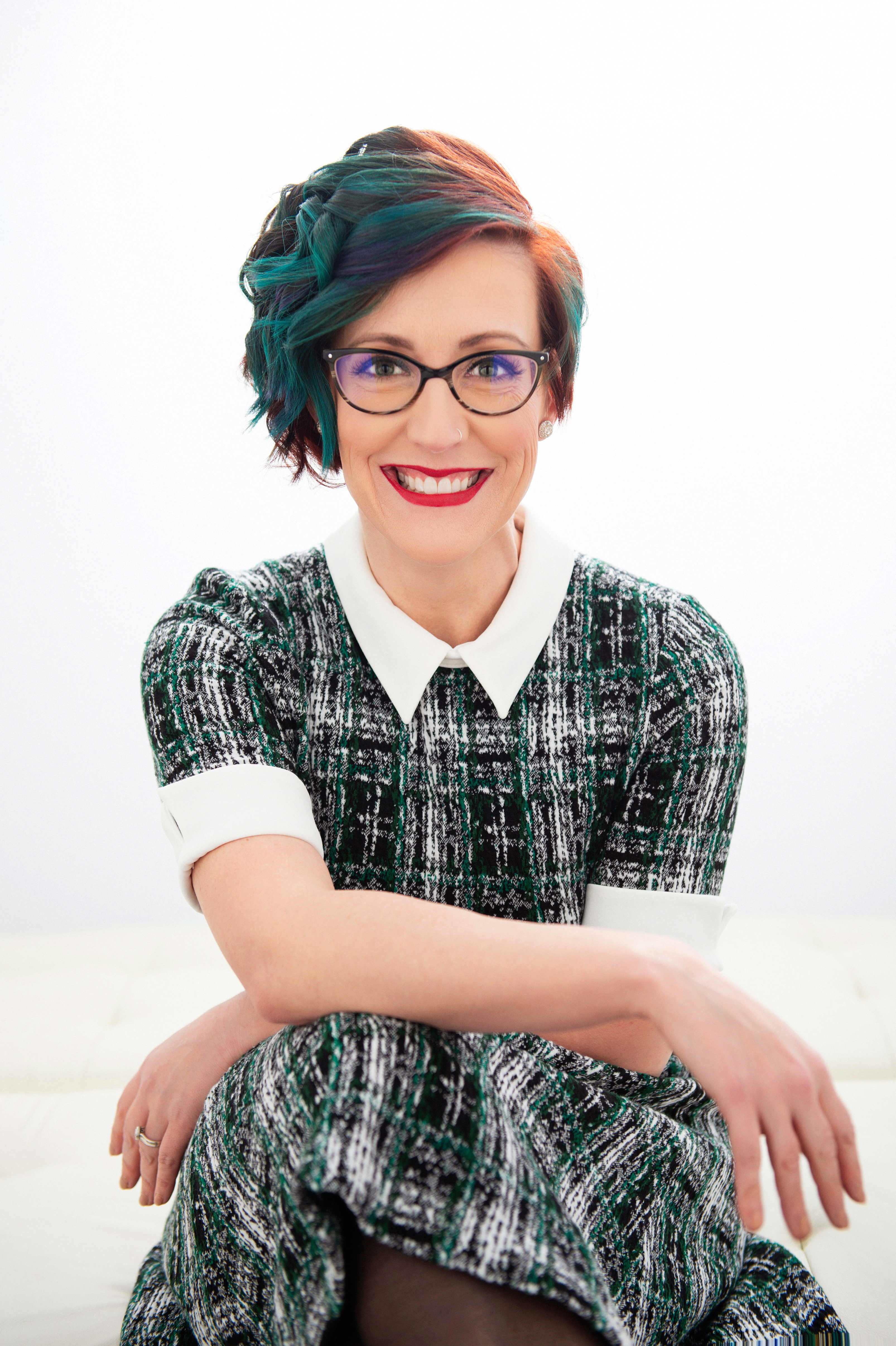 Hi, I'm Lara Salyer.
You'll want to sit next to me in class. 🤓

I was that kid in school who wrote detailed, organized notes (and drew cartoons all over the pages!). Everything was color-coded, and you couldn't believe someone could be this excited about learning.
Fast forward, decades later, and my efficient note-taking skills paid off as I resigned from family medicine to build my own functional medicine micropractice rural Wisconsin town.
I've kept notes on what works, what doesn't, and made everything as automated, streamlined, and colorful as possible.
Combined with my training with the Flow Research Collective, and I have built a library of notes, drawings, SOPs, and templates that I love to share!
As your Chief Creativity Catalyst™, I help you create their own flow-channeled medical practice that optimizes your unique gifts.
CATALYSTS™ ARE:
Innovative
Boundaried
Organized
Efficient
Creative
Flow-channeled
Unique
Anti-Burnout
Infographic subscriptions
🎨 Let creativity make your practice uniquely easy, fun and educational! 🧠
Subscribe to get IMMEDIATE ACCESS TO 60+ FUNCTIONAL MEDICINE INFOGRAPHICS!

Standard Subscription is ideal for those who don't want to have creative control over their content.
Premium Subscription is perfect for those that want ability to edit the content and add their own branding and logo AND get access to VIP content from within the Catalyst™ Mentorship!
Click on each to view all the topics and perks of each subscription and read the FAQ for more details 🤓

***New infographics sent to you every month!***





Are you a ROCK, PAPER, OR SCISSORS?
🪨 📄 ✂️


Take this free 10 question quiz and learn about which elements of burnout are threatening to make your practice inefficient, joyless and frustrating. Your score will be individually matched to a customized action plan using elements from the Catalyst AHA!™ method. You'll be sent a free guide with articles, videos and literature resources to help you peddle back from the brink. 🤗


Catalyst Studio
Resources for functional and holistic practitioners


Self-Guided Mini-Courses
DIY blueprints for those who want to redesign elements of their clinical practice, get unstuck, or find flow again.
Click on each to view the curriculum and material included. 👇🏻



When was the last time you woke up excited to start your day?
I help health professionals utilize their personal strengths, so they can deliver medical care more efficiently and with greater joy and meaning.
.
Mentorship is completely personalized and happens at the pace you need, tailored to exactly what you're seeking at the time.
.
I incorporate my training from the Flow Research Collective in every session to help you optimize your flow cadence and unlock new efficiency you never thought possible.
.
With radical clarity and the right guide, anything is possible.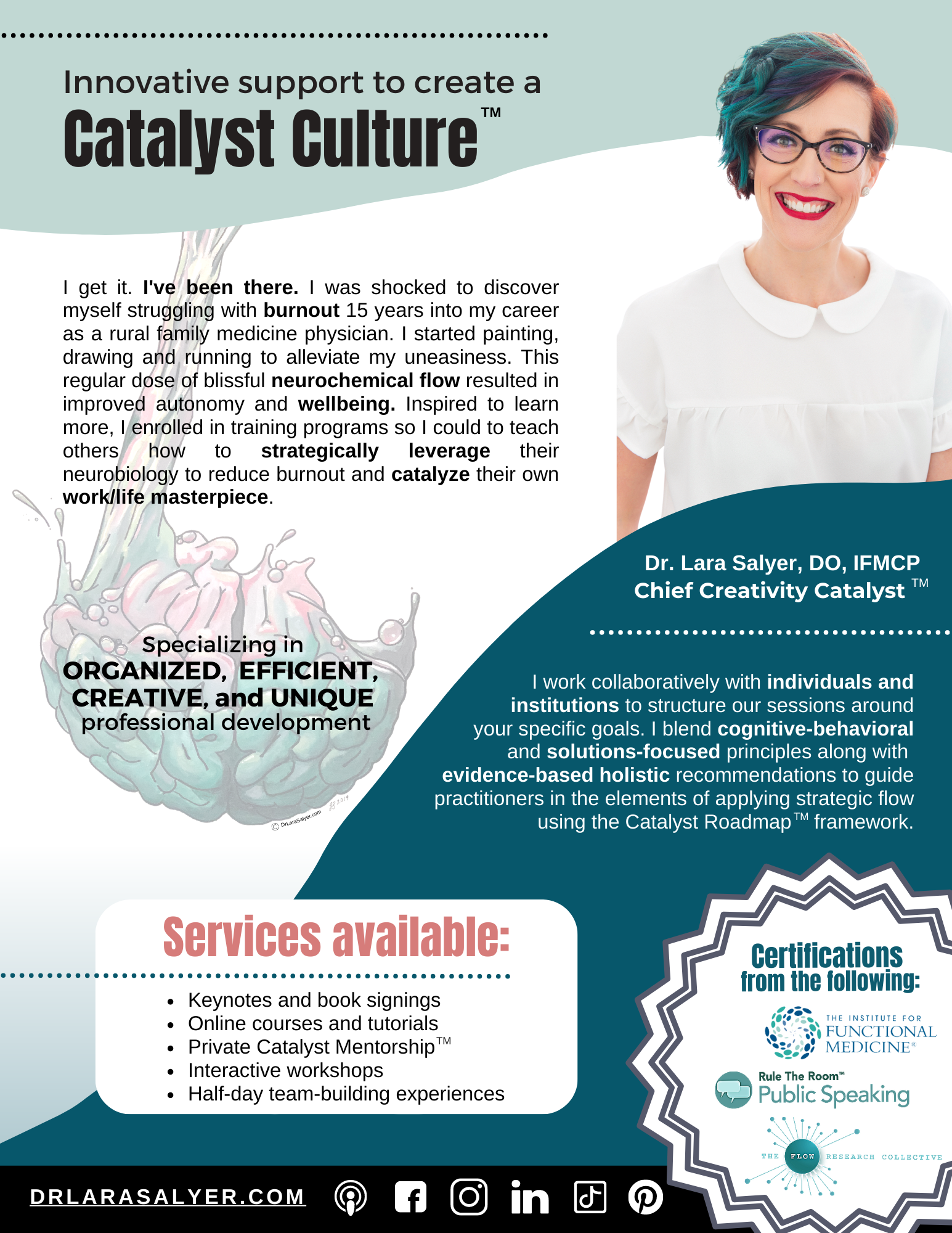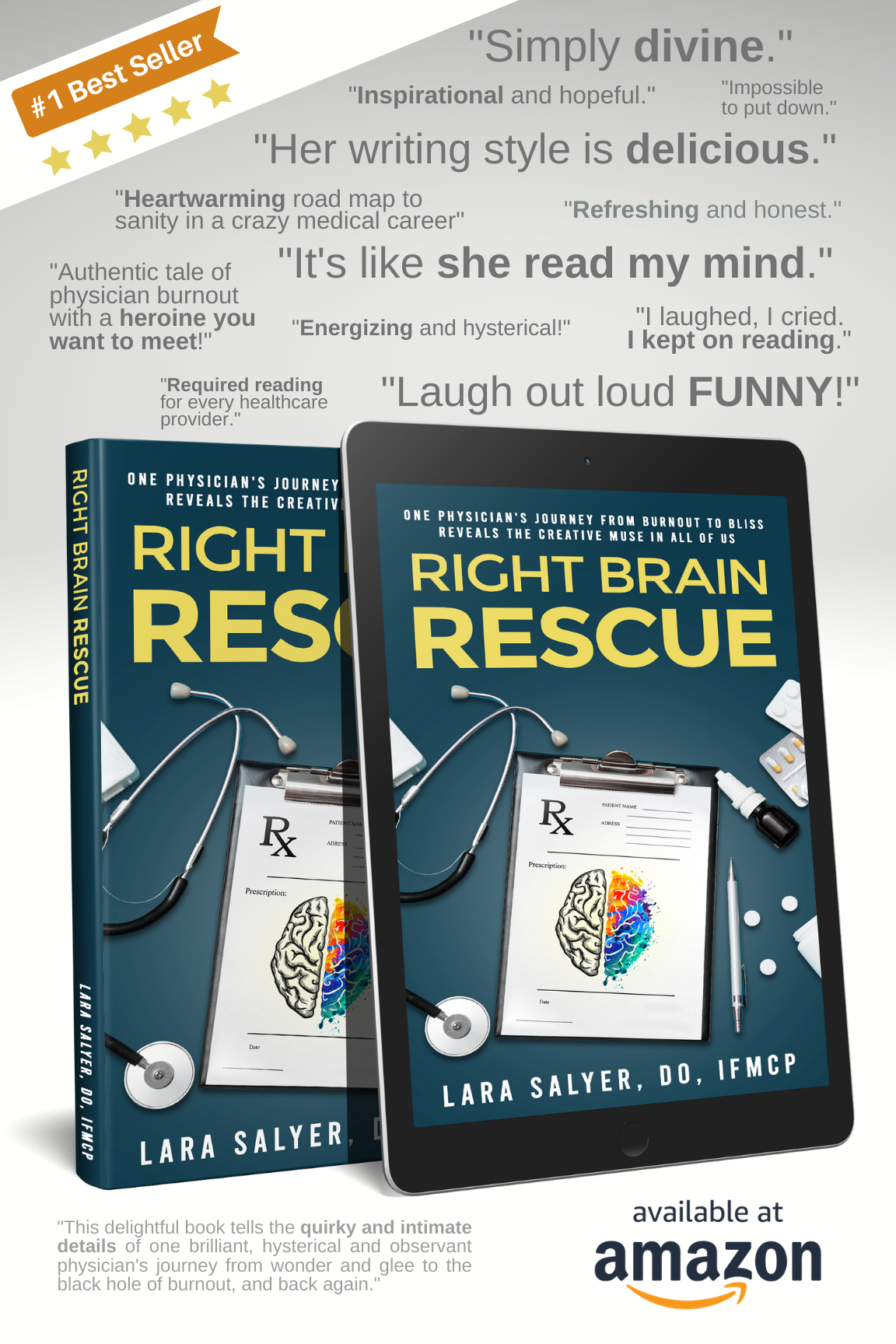 This is how you find your muse.
As children, creativity is our effortless language. We play games and explore our world with delight. In the journey to adulthood, our innate brilliance is insidiously tarnished by responsibilities to be dutiful partners, coworkers, friends, and citizens.
We tell ourselves to be grateful. Don't complain. But what if you're given the gift of a near-death experience that forces your eyes wide open to the beauty of a creative life again?
This is what happened to me, a burned-out, family "doctor mom" in the rural Midwest who rediscovered my dormant creativity and saved my career. Just when I wanted to quit medicine entirely, this experience inspired my grassroots mission to incorporate art and creativity back into medical care. 
Candid and sassy, expressive and fearless, Right Brain Rescue is both a touching memoir and a call to action for all of us to color outside the lines and reinvent life on our own terms. 
This is my story of how I did everything "right" to enjoy a triumphant career as a family physician, but crumbled under the same pressure as many others in conventional "factory medicine."
It's a story about how I bravely walked away from a stable, profitable career into a blank canvas of the unknown in order to live a fully authentic and awake life.
This is not a self-help book or a how-to book, but you might recognize some self and help in these pages. Right Brain Rescue is a literary "creativity prescription" that will inspire you to think differently about how you use your energy, explore your values, and care for your body and mind so you can become the most sparkly version of yourself.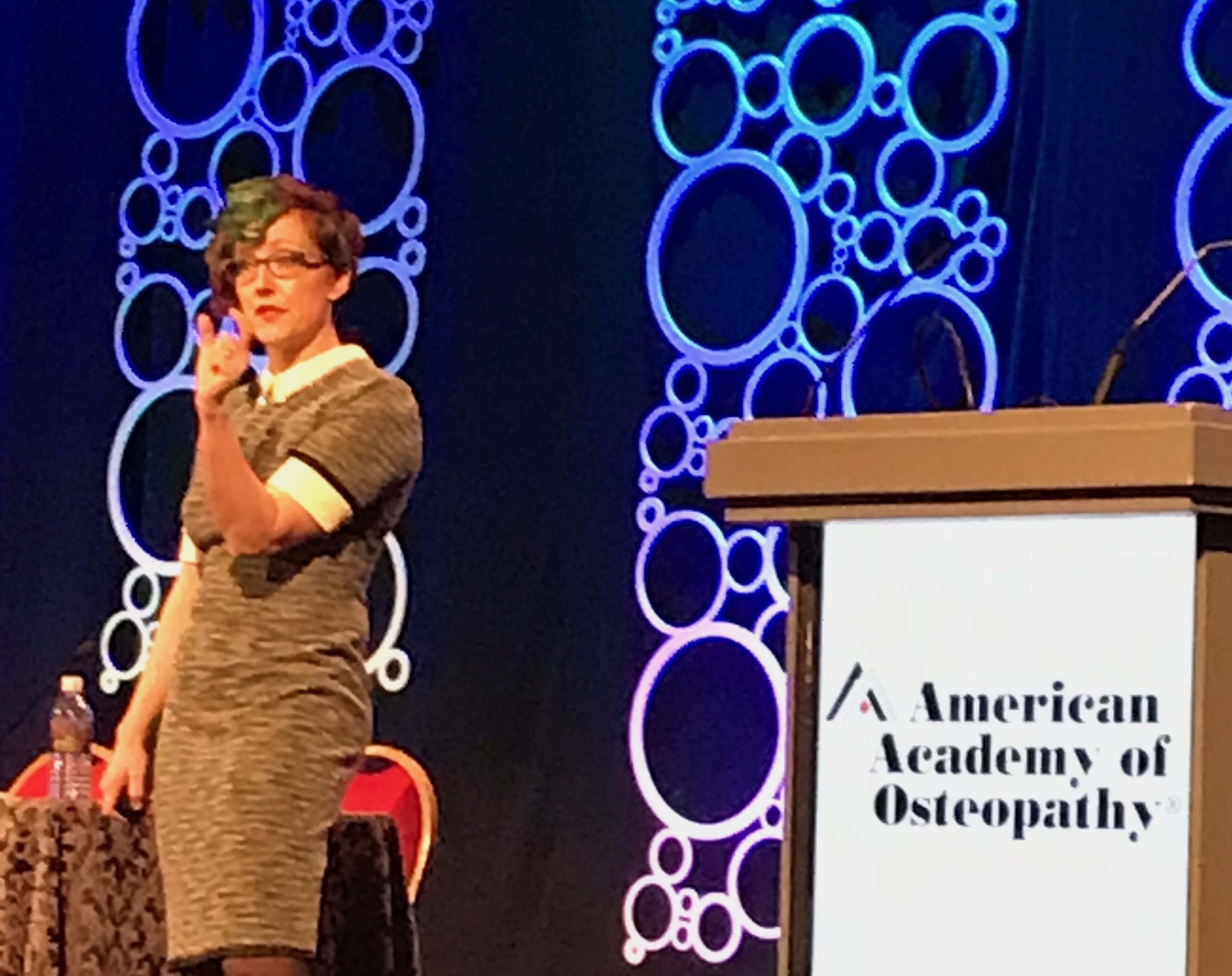 "You have a way of distilling down very complicated topics and make them so easy to understand. And you're so relatable!"
-- Washington DC, Association for Clinicians of the Underserved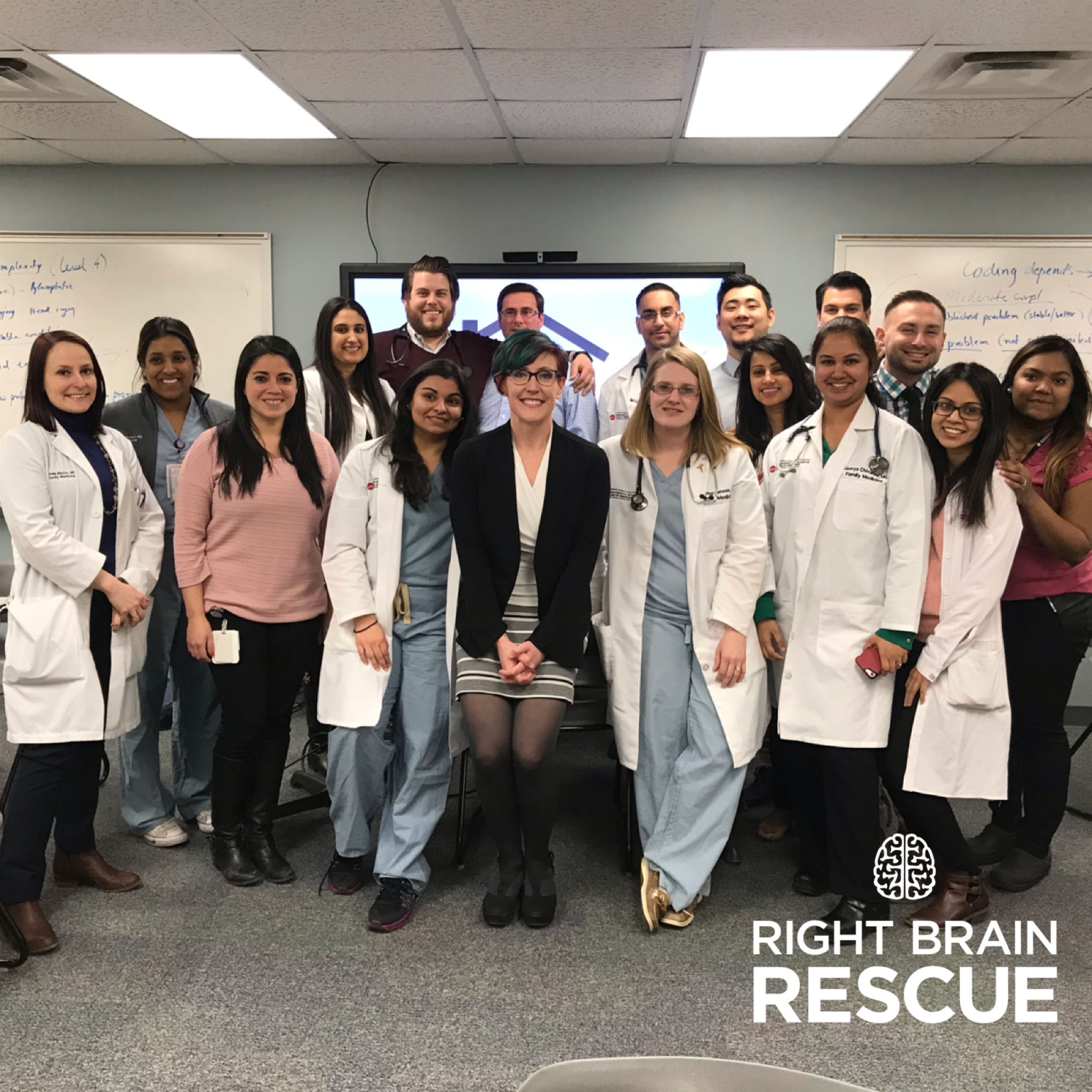 "I am inspired to think of my creativity in a completely different way now. Because of your workshop, I'll be eating differently too."
-- Mayo Clinic FP resident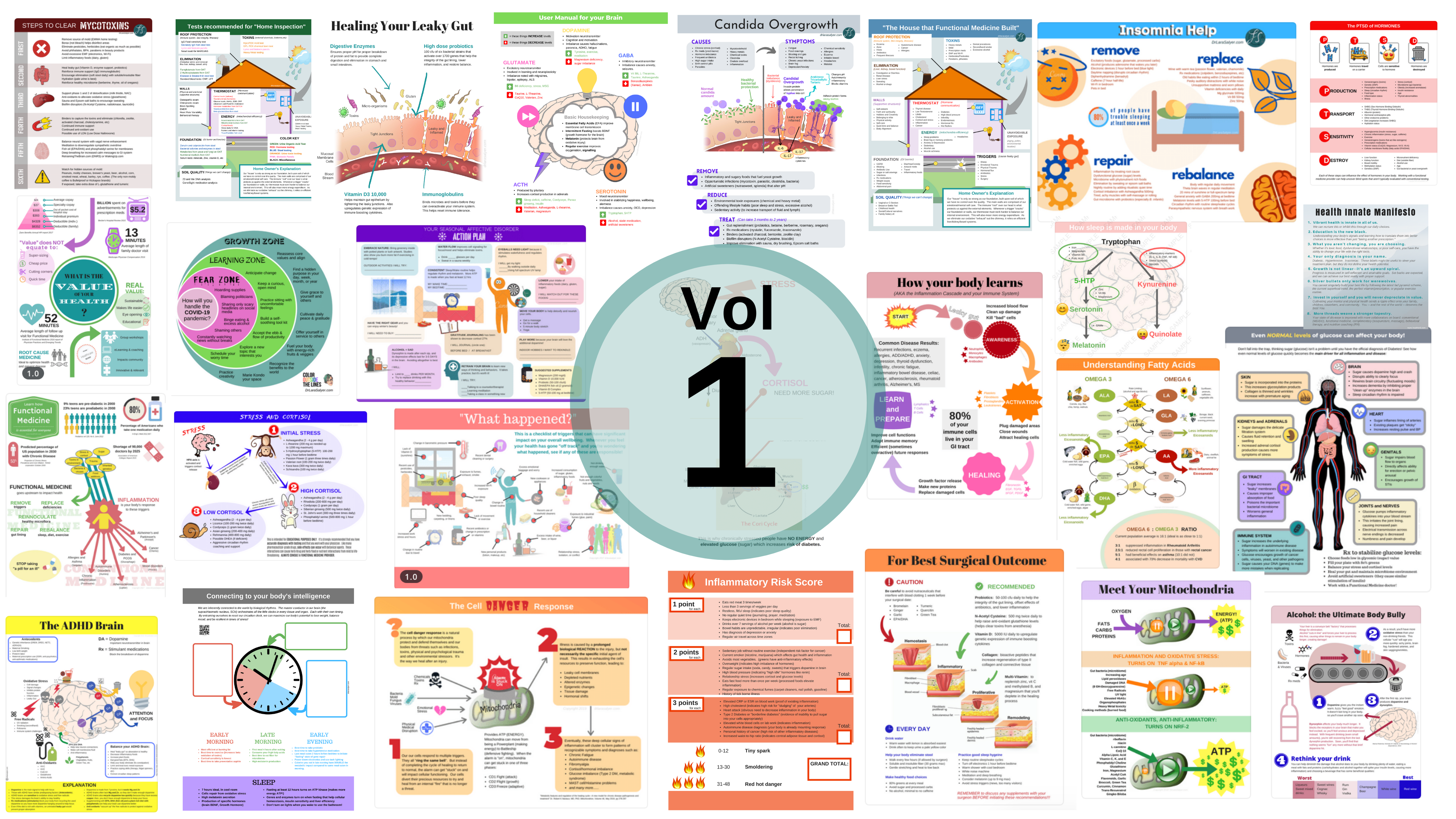 "Your infographics are amazing! Thank you for making them! I use them EVERY DAY in my clinical practice and it makes my office visits faster and more efficient because patients understand things better."