Work/life balance is a myth.
It's all LIFE. So why not make the most of it and learn to color outside the lines to create a life you love? My audacious goal is to inspire a half million health professionals to practice creativity daily as the 6th Vital sign of wellness.
Studies demonstrate those that nurture their creativity will experience:
Improved Mental Health

Greater Connectivity Between Brain Hemispheres

Exemplary Learning and Memorization Skills

Decreased Levels of Stress

Increased Brain Function

Impeccable Problem-Solving Skills

Elevated Energy Levels

Greater Happiness


Everything you need to get your recommended dose of sparkle is here!
I also provide Mentorship for health professionals! Learn more here: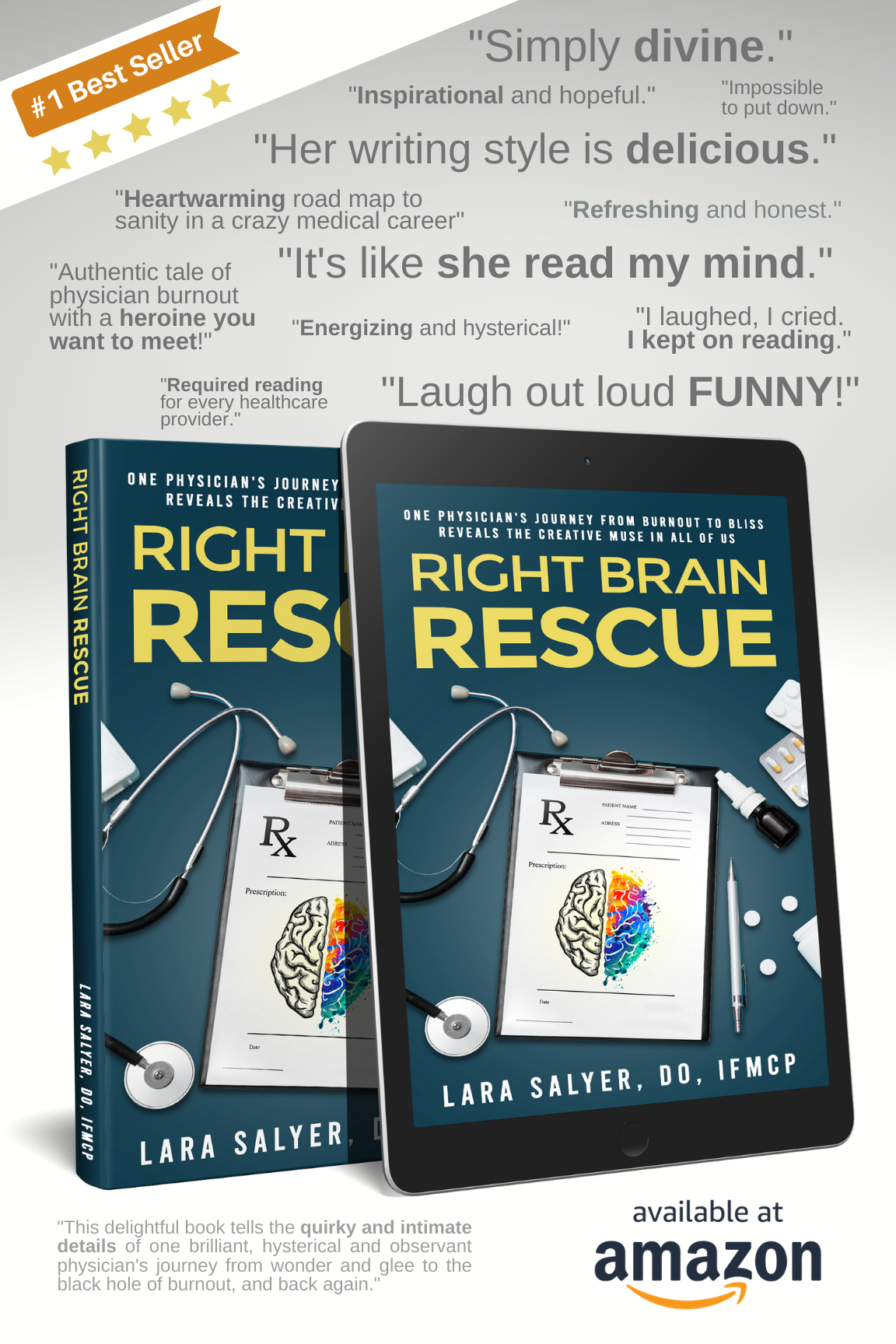 This is how you find your muse.
As children, creativity is our effortless language. We play games and explore our world with delight. In the journey to adulthood, our innate brilliance is insidiously tarnished by responsibilities to be dutiful partners, coworkers, friends, and citizens.
We tell ourselves to be grateful. Don't complain. But what if you're given the gift of a near-death experience that forces your eyes wide open to the beauty of a creative life again?
This is what happened to me, a burned-out, family "doctor mom" in the rural Midwest who rediscovered my dormant creativity and saved my career. Just when I wanted to quit medicine entirely, this experience inspired my grassroots mission to incorporate art and creativity back into medical care. 
Candid and sassy, expressive and fearless, Right Brain Rescue is both a touching memoir and a call to action for all of us to color outside the lines and reinvent life on our own terms. 
This is my story of how I did everything "right" to enjoy a triumphant career as a family physician, but crumbled under the same pressure as many others in conventional "factory medicine."
It's a story about how I bravely walked away from a stable, profitable career into a blank canvas of the unknown in order to live a fully authentic and awake life.
This is not a self-help book or a how-to book, but you might recognize some self and help in these pages. Right Brain Rescue is a literary "creativity prescription" that will inspire you to think differently about how you use your energy, explore your values, and care for your body and mind so you can become the most sparkly version of yourself. 
COURSES COMING SOON:
Group Visit Optimization: How to start and scale your weekly medical group visit to expand your reach and use your time efficiently
Membership Transition Kit: Complete templates and auto-populated calendar of tasks to transition your patients from Fee-For-Service or Packages into Membership
REMEMBER! THOSE WITH PRIVATE MENTORSHIP SUBSCRIPTIONS GET ACCESS TO ALL COURSES FOR 6 MONTHS!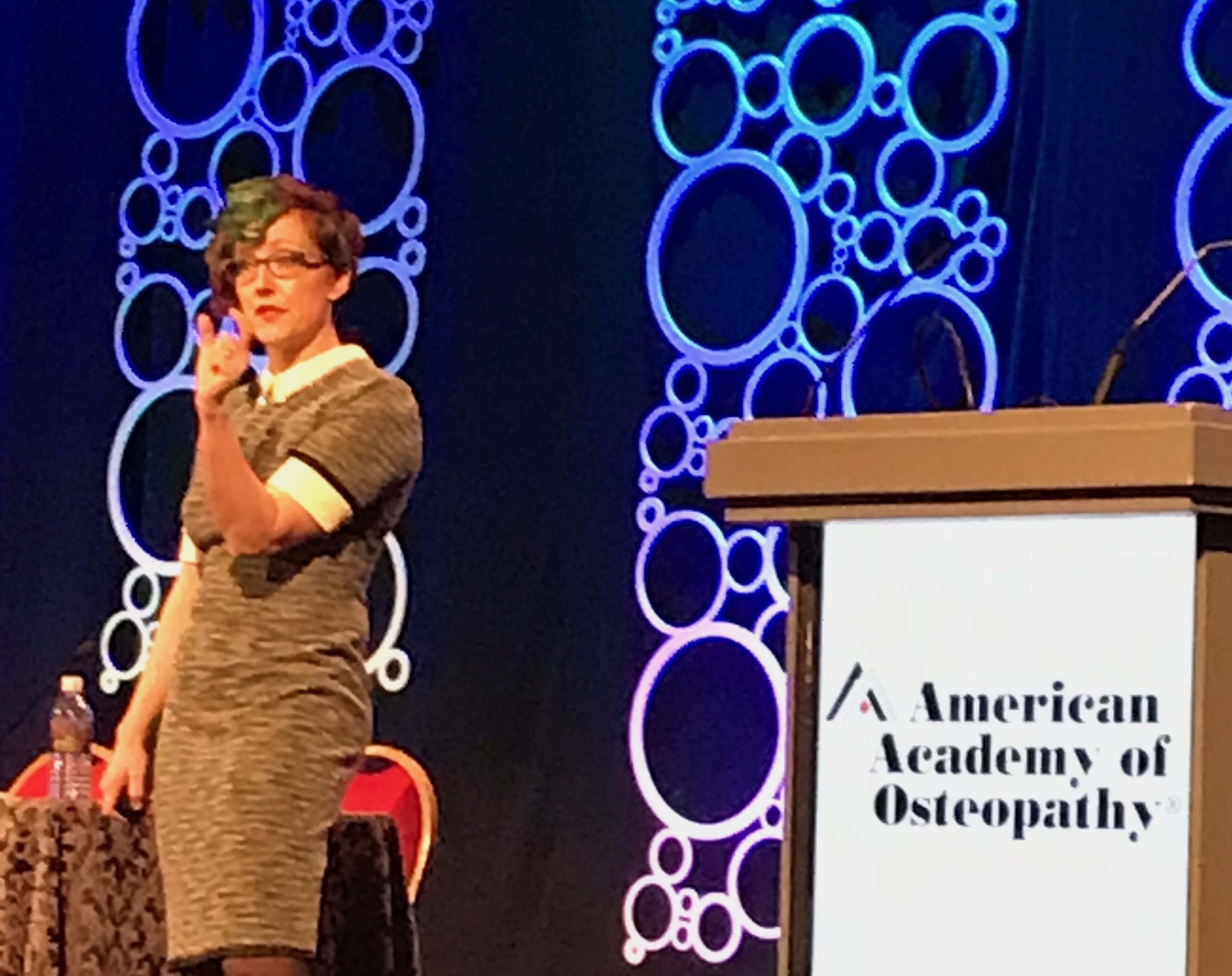 "You have a way of distilling down very complicated topics and make them so easy to understand. And you're so relatable!"
-- Washington DC, Association for Clinicians of the Underserved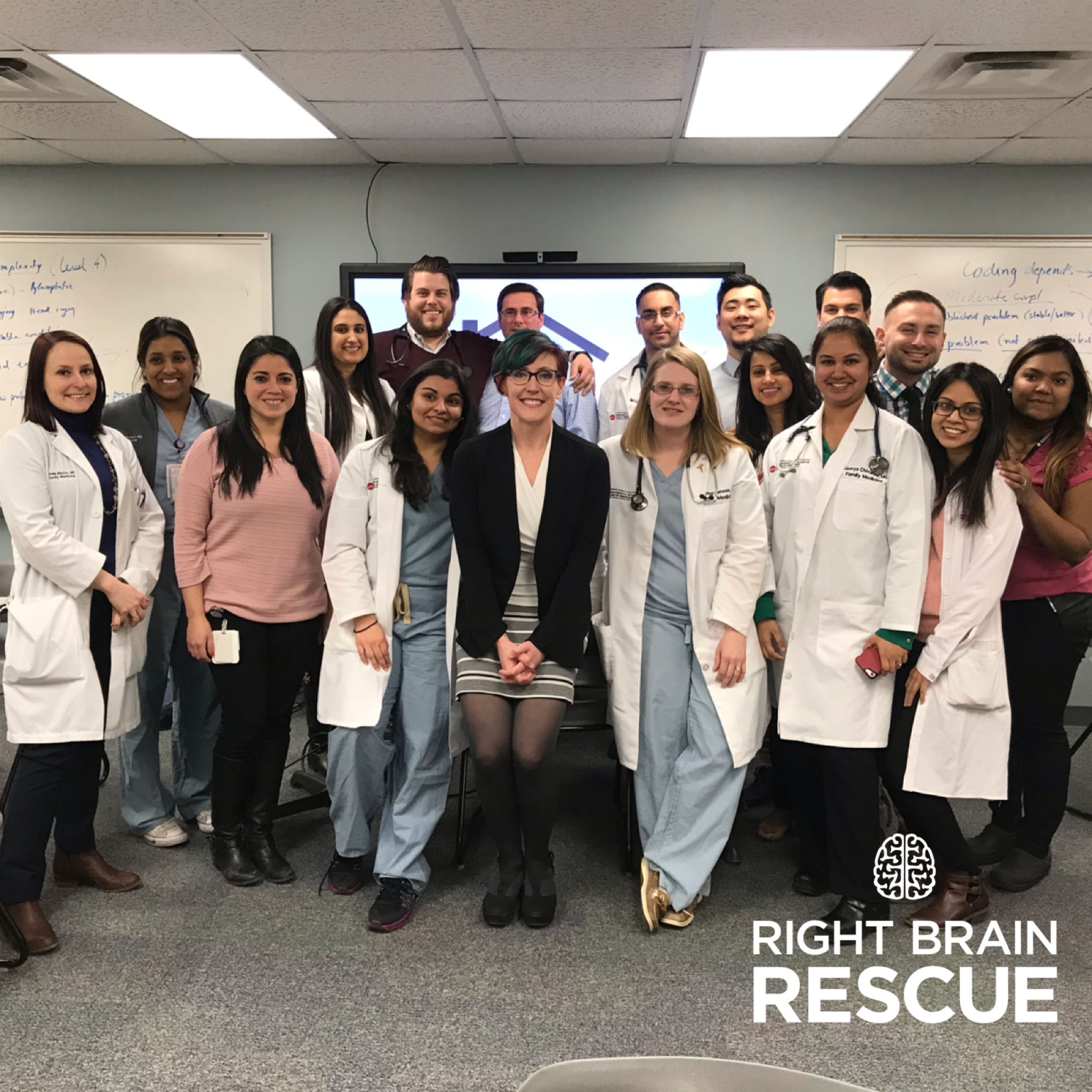 "I am inspired to think of my creativity in a completely different way now. Because of your workshop, I'll be eating differently too."
-- Mayo Clinic FP resident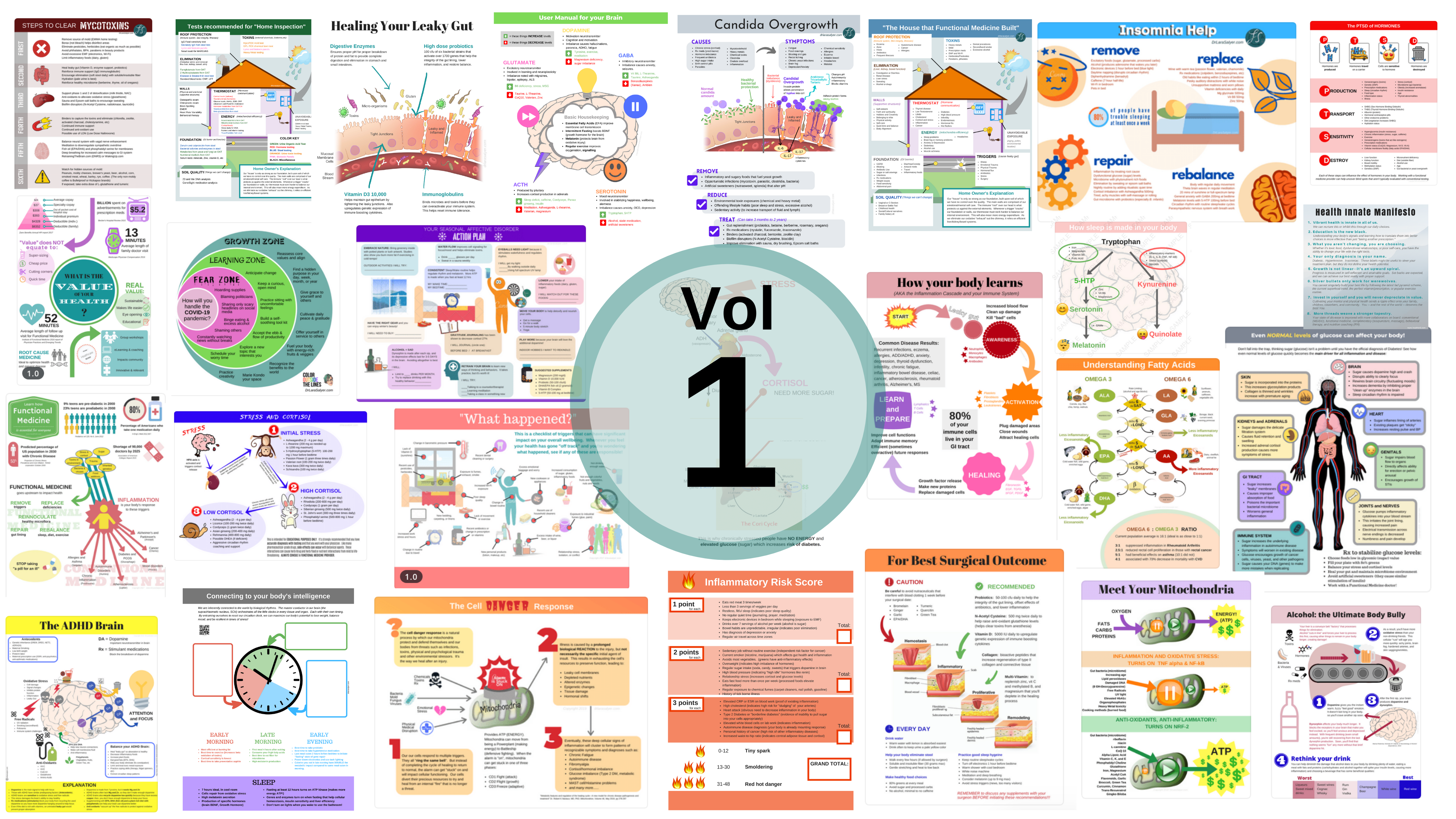 "Your infographics are amazing! Thank you for making them! I use them EVERY DAY in my clinical practice and it makes my office visits faster and more efficient because patients understand things better."